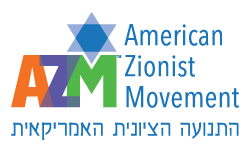 This year was the first time I voted in the World Zionist Congress Elections. This was the organization's 38th election. Surprisingly, I was unaware prior to this election that I could even vote, let alone do so via the internet. I happened to see a tweet about the elections, specifically related to supporting and not supporting the Hatikvah slate. This piqued my curiosity.
After reading up on the slates, I felt the Hatikvah slate aligned with J Street PAC. I find J Street's positions problematic, specifically holding Israel to a higher standard and the adoption of progressive intersectional language. Nevertheless, I was interested in some of the other slates and who were its candidates. I even discussed the slates with my parents and let my children know about the opportunity to vote.
The 2020 results from this election were recently posted. Compared to 2015 election results, the American Zionist Movement participation increased 115%, totaling 123,575 votes. That's a little over 2% of the American Jewish population (~5.7m). Not a great showing. Nevertheless, I was curious how the elections compared. Below are some observations:
While Vote Reform (previously ARZA) commanded the highest number of votes in both 2015 (21,766) and 2020 (31,483), it's percent of total votes fell from 38.4% to 25.5% (a drop of 12.9 points).
Likewise Mercaz (Zionist Arm of the Conservation Movement) dropped from second highest in 2015 (9,890) to fourth in 2020 (14,655). It's percent of total votes fell from 17.4% to 11.9% (a drop of 5.6 points).
Orthodox Israel Coalition (Mizrachi) and Eretz Hakodesh (a new slate) took 2nd and 3rd with 21,692 and 20,045 votes respectively.
Slates with the largest percentage gains were American Forum for Israel (114%), Hatikvah (152%), Zionist Organization of America (276%) and Herut (279%).
Depending how one classifies the various slates, it seems there was a shift from the Reform and Conservative movements to non-denominational and the Orthodox showed up in numbers. While the 2020 results better align with Israeli politics today, I am cognizant the results may not be reflective of the larger American Jewish community.
Maybe those who did not vote were unaware, like I was in 2015, or maybe they do not care.